Libuda Group

Prof. Dr.
Jörg Libuda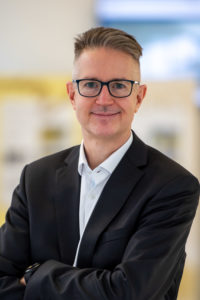 Department of Chemistry and Pharmacy
Chair of Interface Research and Catalysis (Prof. Dr. Libuda)
Room:
Room 0.113-10
Egerlandstr. 3
91058 Erlangen

Phone number:
+49 9131 85-67661

Fax number:
+49 9131 85-67662
Email address:
joerg.libuda@fau.de

Website page:
https://www.ecrc.fau.eu/libuda-group/
Model studies in interface and materials science
Functional interfaces and nanomaterials
New materials in energy storage and conversion, catalysis, electrochemistry, molecular electronics, and materials science
In-situ and operando spectroscopy and microscopy from ideal environments to realistic conditions
Model studies bridging fundamental and applied research
Click here for personal information.
Publications and bibliometric information:
For full publications please go to Publications.